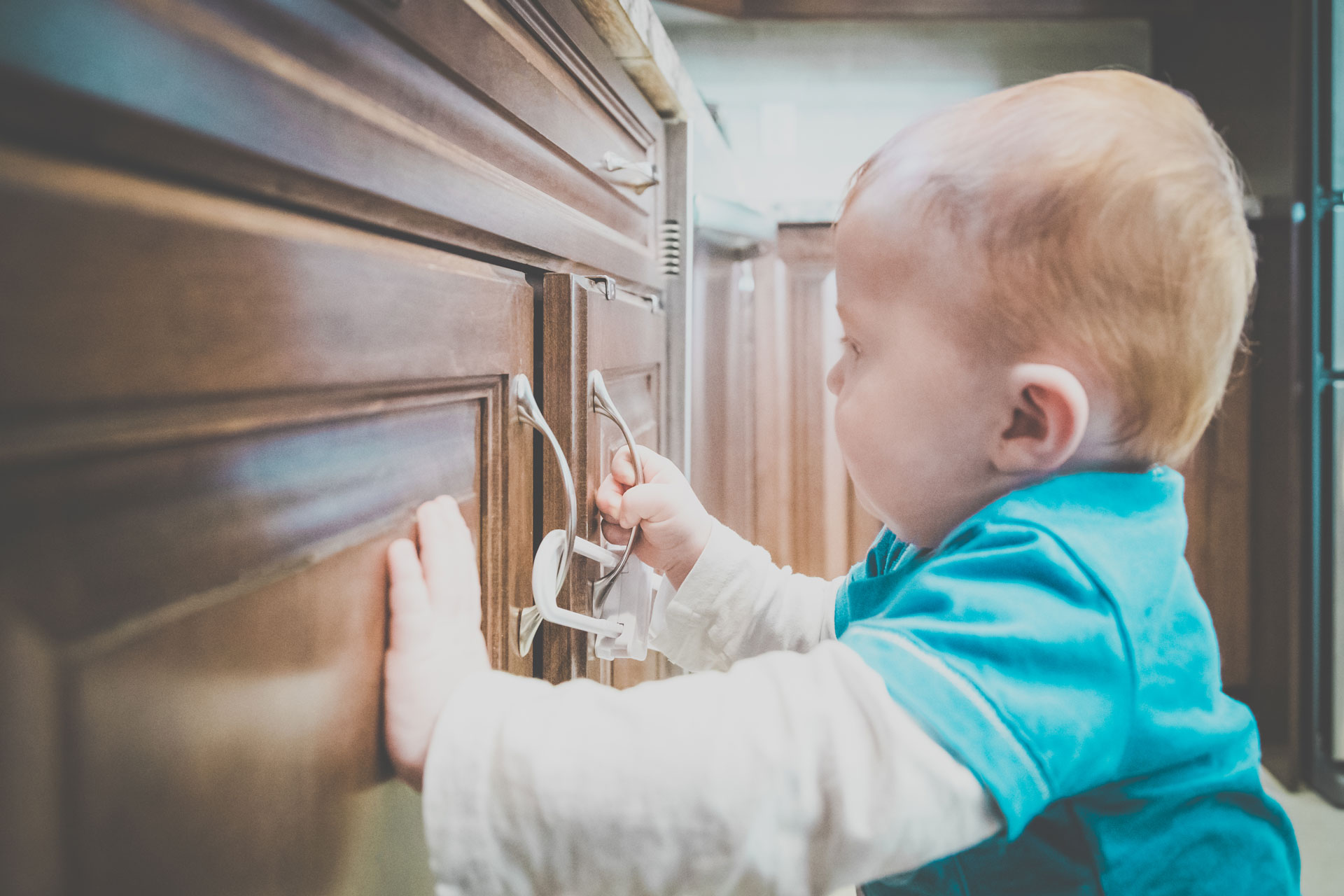 Whether you are a parent or caretaker for small children or have little ones that come to visit your home, if kids are a part of your life then you need to make sure that your home is safe for them. There are many dangerous things that are lurking in an otherwise safe home and you can find them and either put them away or get rid of them altogether. Some items are dangerous to send a child to the hospital in an instant. Luckily, there are simple steps that you can take to get your home safe for kids.
The first thing that you should do is look at all of the chemicals in your home. This means looking at cleaners under your kitchen sink and in your bathrooms as well as in your laundry room and outside. You will also find other chemicals lurking in cabinets and on shelves, such as paints, inks, and poisons. Either secure these in a place that a child can't reach, such as a locked drawer or replace them entirely with safer items. Use a child safe pesticide instead of a dangerous one, which will also make your home safer for the environment.
Next, look for ways for kids to hurt themselves and remove them. Check plugs and sockets and put away heavy items that could fall on kids from high shelves. Look at your stairs and your outdoor areas to find items that a kid may trip on. The most dangerous thing in your home is your pool if you have one, so make sure that it is completely locked up at all time. Secure knives and other sharp objects as well as matches and lighters that could cause a fire. Make sure kids can't turn on your stove, kettle, toaster, or anything else that could burn them.
Look for a list online of all of the potential dangers in your home and eliminate them. Go through each room from top to bottom to make sure you get it all. Kids deserve to be safe.